ApexSQL Doc 2008: Document SSIS Packages and more!
The new ApexSQL Doc 2008 includes support for SQL Server Integration Services so you can now document your SSIS Packages. Compared to previous versions, ApexSQL Doc 2008 performs documentation faster. Multiple servers, databases, and packages can all be documented at the same time. It also comes with its own extended properties editor so adding descriptions to your database objects is quick and easy.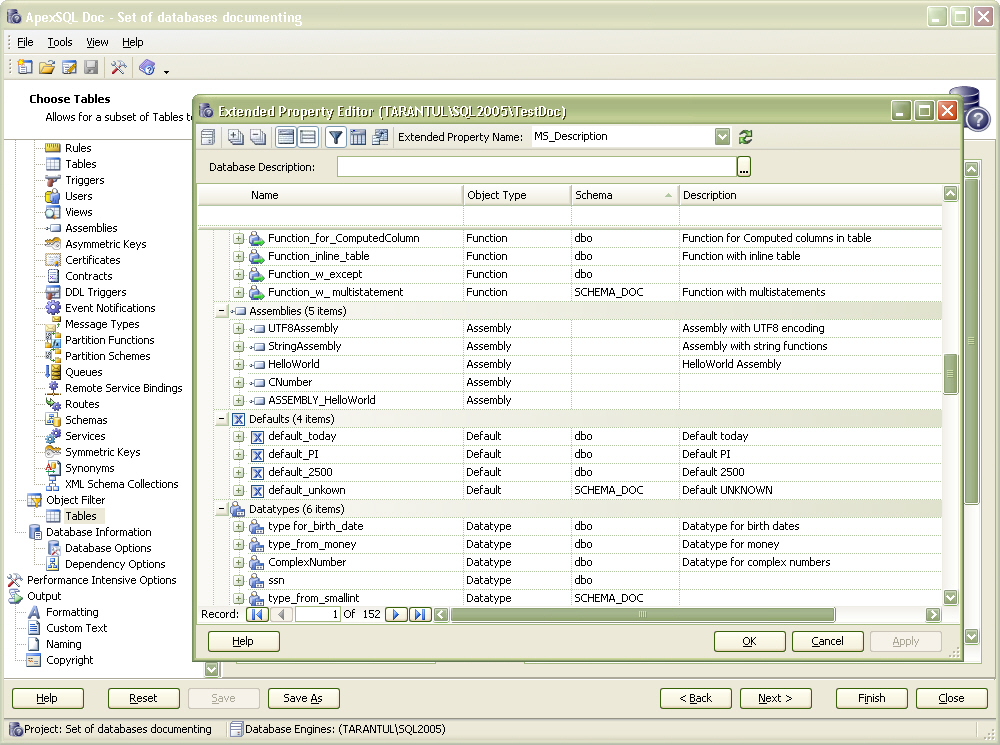 Check out ApexSQL Doc 2008's product page for links to sample documentations, features, screenshots, and more.
Use the following link for downloading.
Product Update Alerts will be posted on this blog. For automatic notification pls subscribe to RSS Feed.
The product will also automatically check for and notify users of new versions (as well as allow for automatic update via the application interface).
About ApexSQL Doc
ApexSQL Doc documents SQL Servers, databases, objects, and SSIS packages in a single document. Create database documentation in a variety of formats including compiled help (.CHM), HTML and MS Word. Schedule your documentation process unattended with the help of the CLI.
July 4, 2008