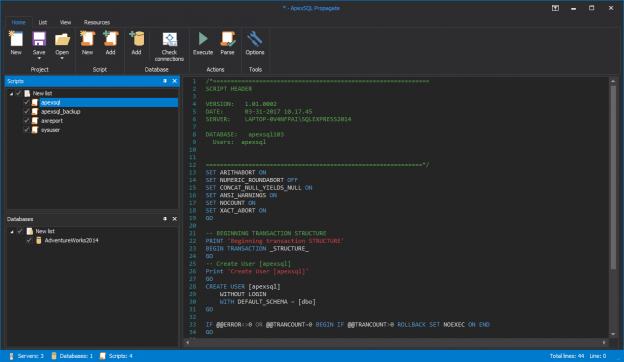 Main window of ApexSQL Propagate, this window shows when the application starts:
April 11, 2017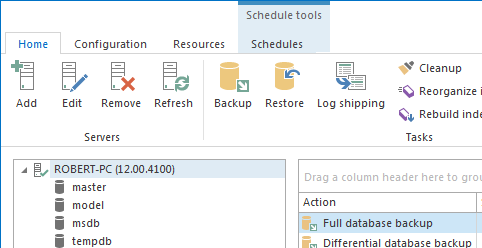 ApexSQL Propagate 2017 has been released
About ApexSQL Propagate: ApexSQL Propagate is a SQL Server development tool that can execute multiple SQL scripts on multiple SQL databases, located on any SQL Servers, with one-click. Before execution, it can parse SQL scripts to check if their execution will pass or fail. Execution results can be exported into Text or CSV files.
December 13, 2016