New features in ApexSQL Defrag 2017 R4 include:
Fragmentation grid filters
Fragmentation filters for the index explorer
Index statistics reports for page density, number of fragments and size ratio of index
Statistic reports for top 10 most fragmented clustered and unclustered indexes
Customization options for exported reports are added to Reports tab
Fragmentation grid filters in the fragmentation tab
Starting with this release, we implemented fragmentation grid filters to allow for easier navigation through the grid. Now, you can select whether you want to show indexes with high, medium or low fragmentation, or all. You can also show only indexes which have index fragmentation larger than a certain user set threshold.


Fragmentation filters for the treeview explorer
We also implemented indexexplorer fragmentation filters which shows only the servers, databases, tables and indexes with a fragmentation level that matches the filter By default when the application is installed, only objects with High index fragmentation are shown

Index statistics reports for page density, number of fragments and size ratio of index
Statistics reports, have been added, for indexes which show the page density, number of fragments over a period of time, as well as more information about the index and it's size ratio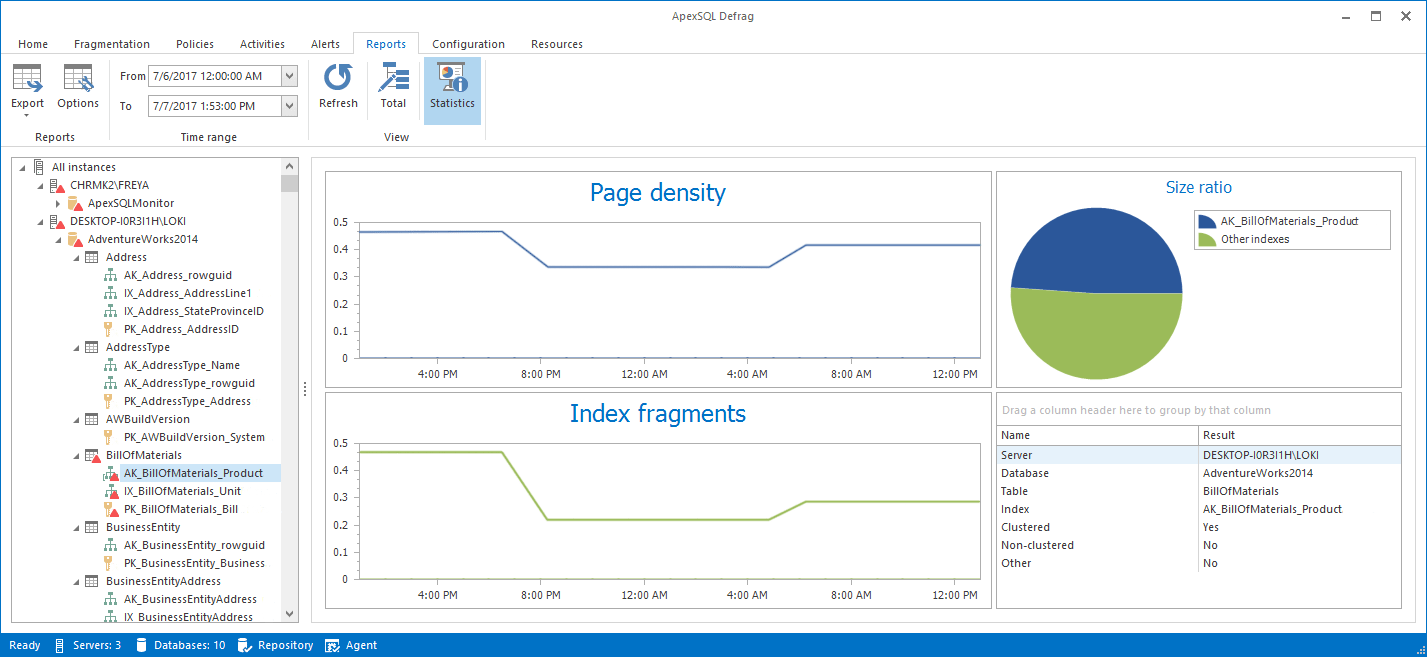 Statistic reports for top 10 most fragmented clustered and non-clustered indexes
Top 10 option in the Reports tab shows us the top 10 most fragmented clustered and top 10 most fragmented non-clustered indexes, based on the selection in the treeview explorer. You can select All instances, specific server, database and even table and the Top 10 option will show the top 10 most fragmented clustered and non-clustered indexes based on the selected node in the index explorer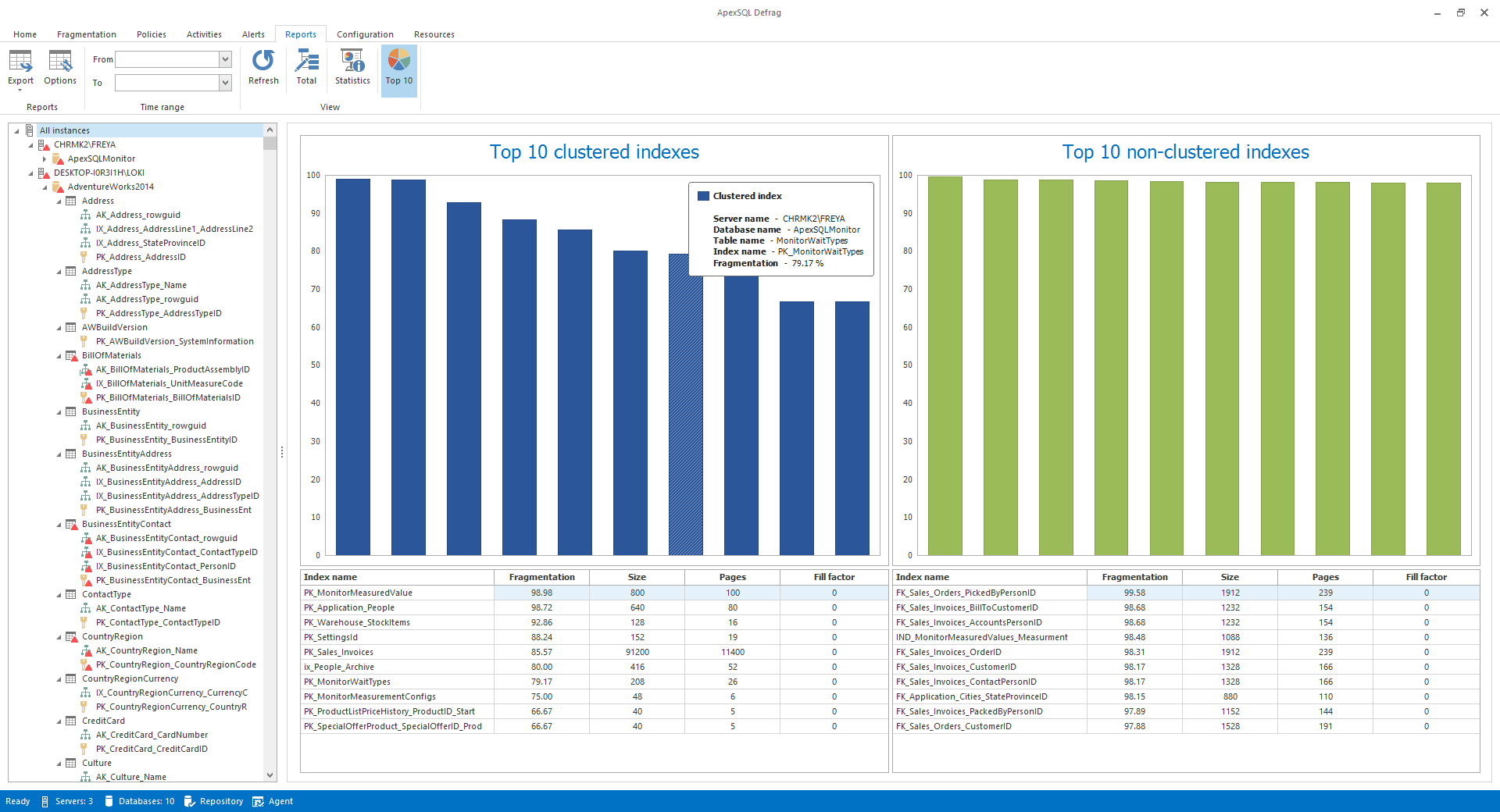 Customization options for exported reports are added to Reports tab ribbon
In this release we added some addition Reports Options for better customization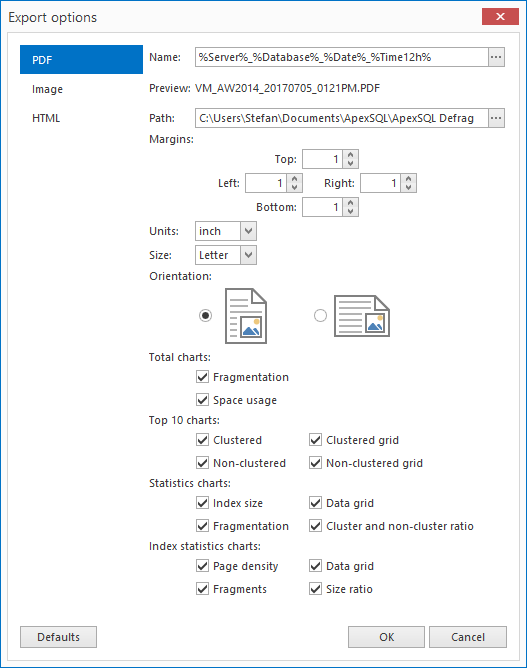 July 6, 2017