With the latest releases and the upcoming versions of ApexSQL tools, users with Azure Active Directory accounts will be able to use it to connect ApexSQL tools with their Azure SQL database
Two Azure AD authentication methods are supported:
Azure AD principal name and password
Azure AD integrated Windows authentication
Using the Azure AD authentication method within ApexSQL tools does not differ from the usage of previous available methods. Where the database connection options are displayed in the Server text field the Azure SQL Server instance URL has to be inserted.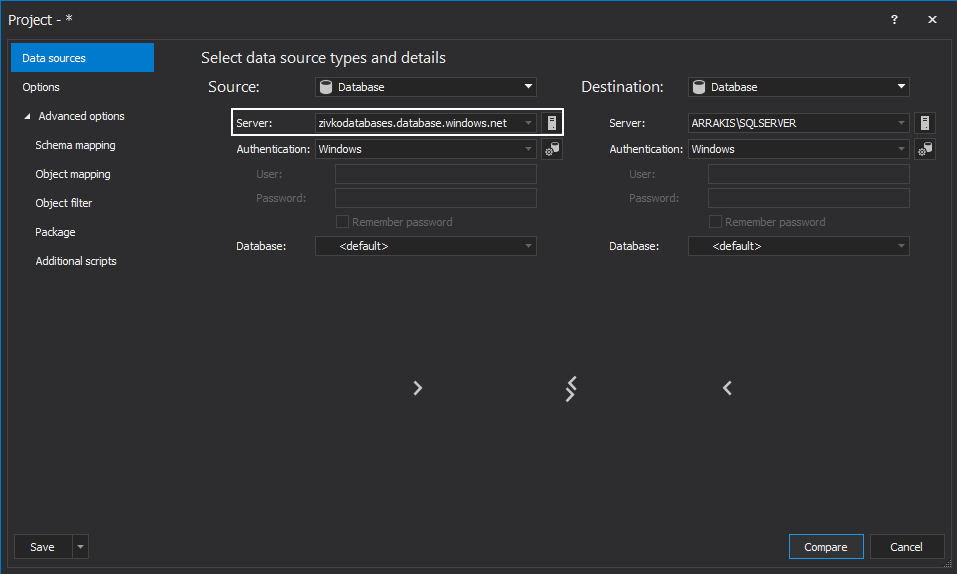 With the Authentication dropdown selection box the Azure AD authentication method should be chosen.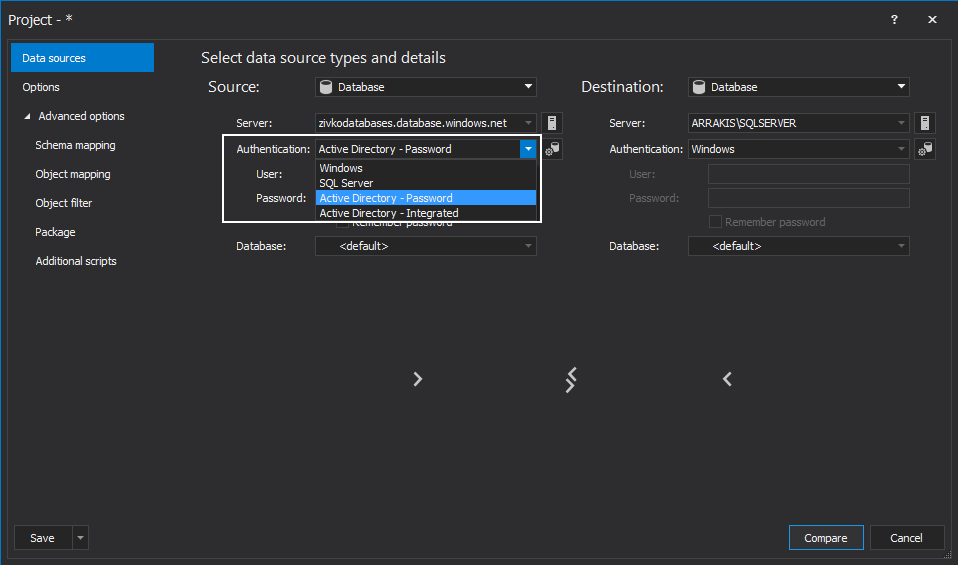 Finally, in case the Active Directory – Password option was chosen, in the designated User and Password fields appropriate Azure AD credentials need to be inserted.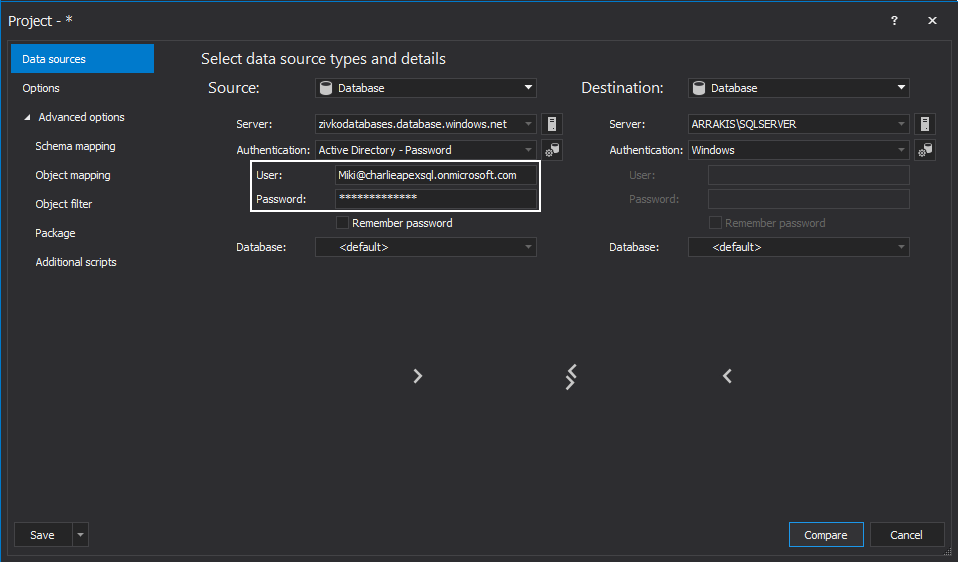 Alternately, the Active Directory – Integrated option can be used if properly set in the Azure administrative settings.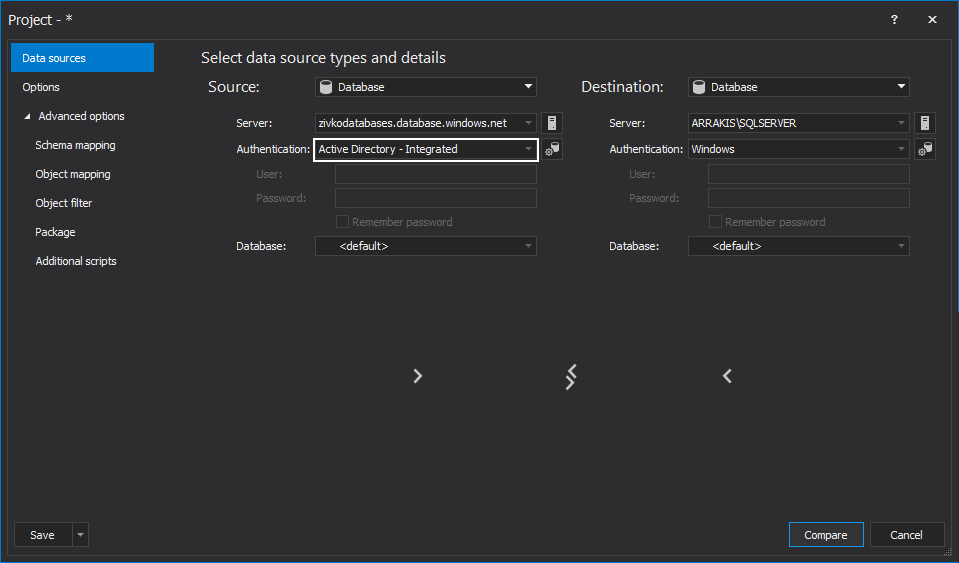 When authentication method is all set the list of databases available on the chosen Azure SQL instance will be present in the Database dropdown selection box.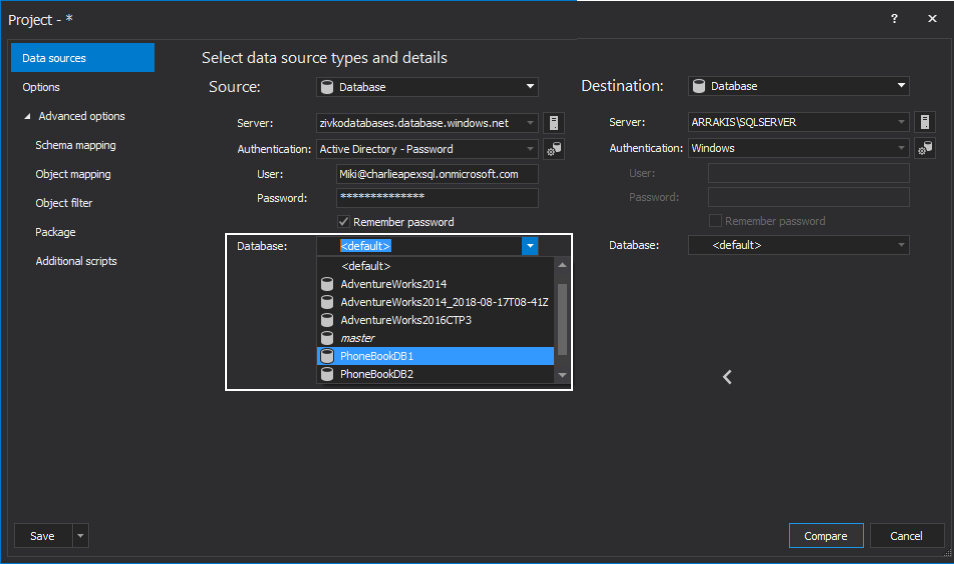 September 27, 2018