In the new version of ApexSQL Audit we are adding lots of new features and improvements.
Complete UI redesign
Many improvements and changes have been made to the UI to provide better and cleaner overview, ensure easier configuration of auditing, alerting and allow new users to quickly introduce themselves to the controls and mechanisms of ApexSQL Audit. The UI is now more responsive and easier to navigate and should provide better overall experience when performing both configuration tasks as well as any maintenance jobs.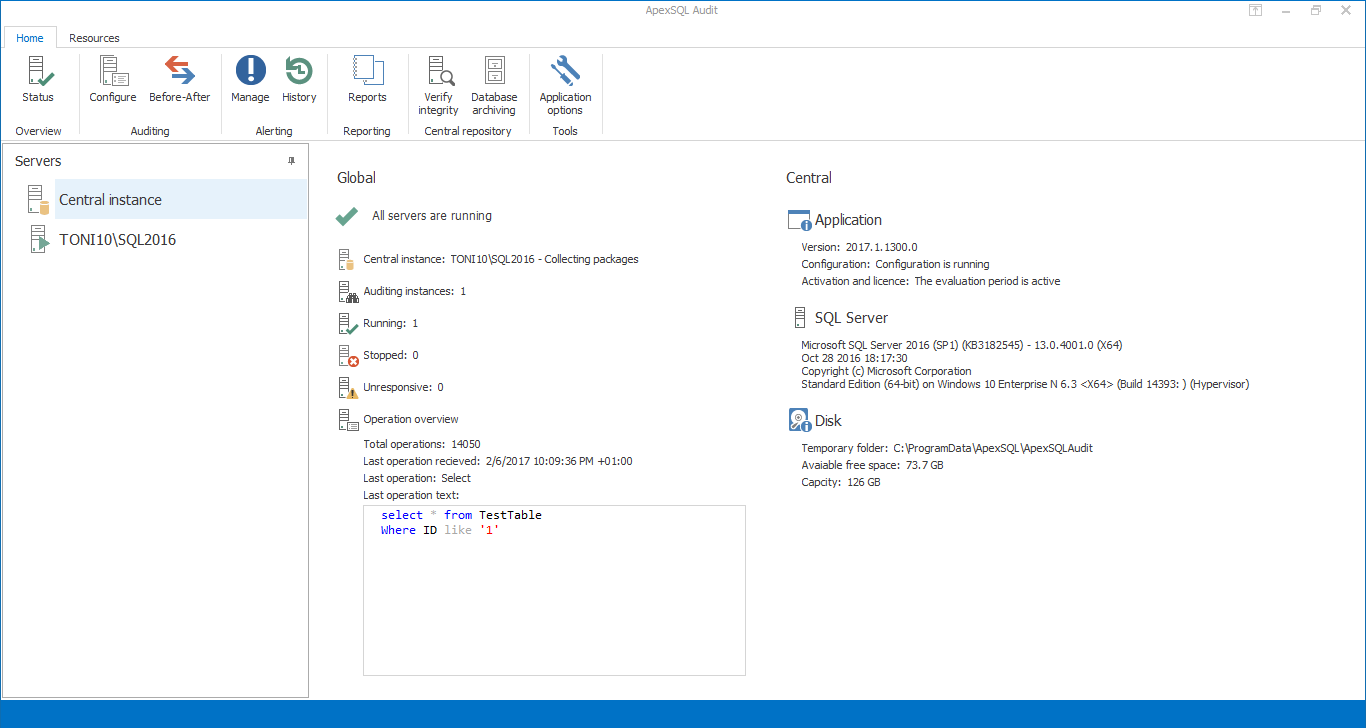 Auditing configuration profiles
Implementing auditing configurations has never been easier, especially when users want to ensure compliance with specific standards. With predefined configuration profiles, users can implement auditing configuration and achieve compliance with different regulatory standards (HIPAA, SOX, PCI…) with a single click by choosing to import predefined configuration setup. Furthermore, users can now export their own custom configurations and transfer them between different SQL Server instances to quickly pass out configuration between different servers.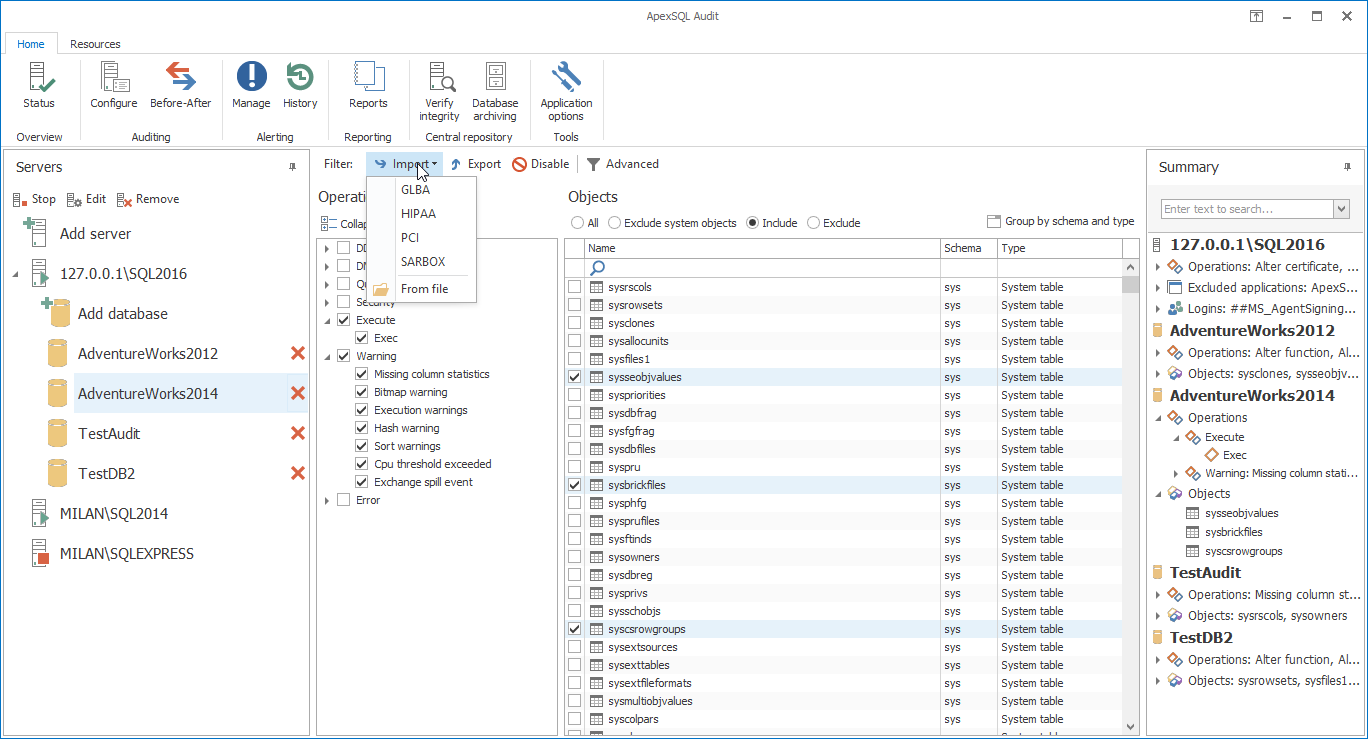 Standalone reporting application
In order to allow different users to run auditing reports in the previous versions of ApexSQL Audit, a web reporting module which utilized IIS was required. From ApexSQL Audit 2017 onwards, users can utilize a standalone reporting application which can be distributed to many different workstations inside the domain to run existing, create custom and share different reports, while all auditing and alerting configuration, as well as any maintenance controls remain exclusively with the central application GUI.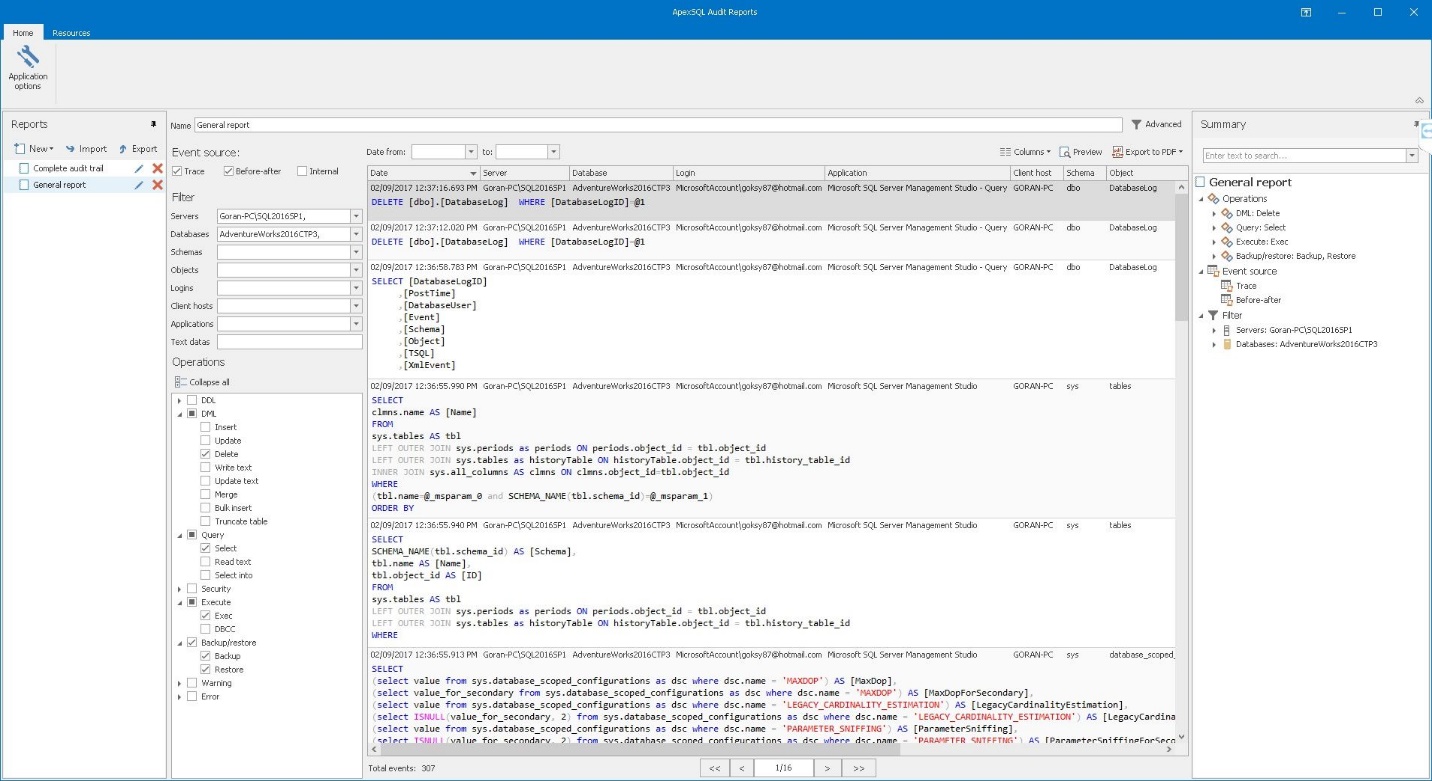 Email recipient list
This feature allows users to generate custom recipient lists of users that will receive a notification when specific alerts are triggered. Users can create different lists in order to ensure that specific alert notifications reach adequate teams and users.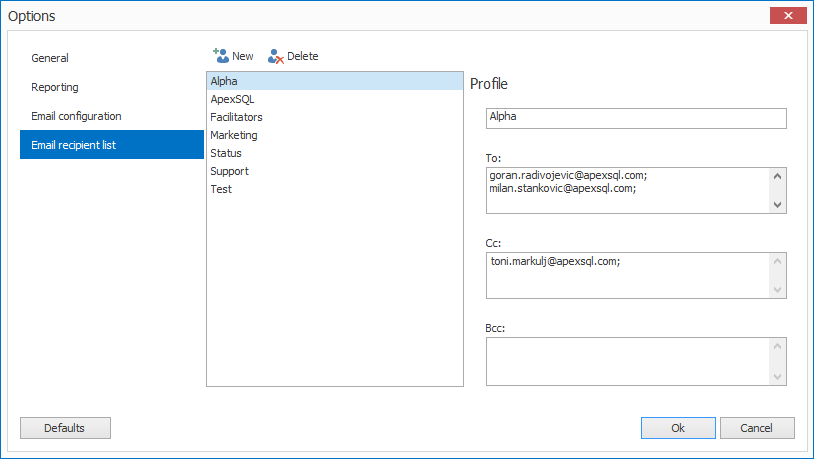 Predefined reports
Existing predefined reports are getting a boost. ApexSQL Audit 2017 will introduce a variety of new out of the box reports that will be predefined and available through all reporting mechanisms. A plethora of reports focused on compliance as well as common auditing reports is added to the list. In addition, all predefined reports can now be used as templates to new reports so users can fine tune them or adapt them to specific requirements.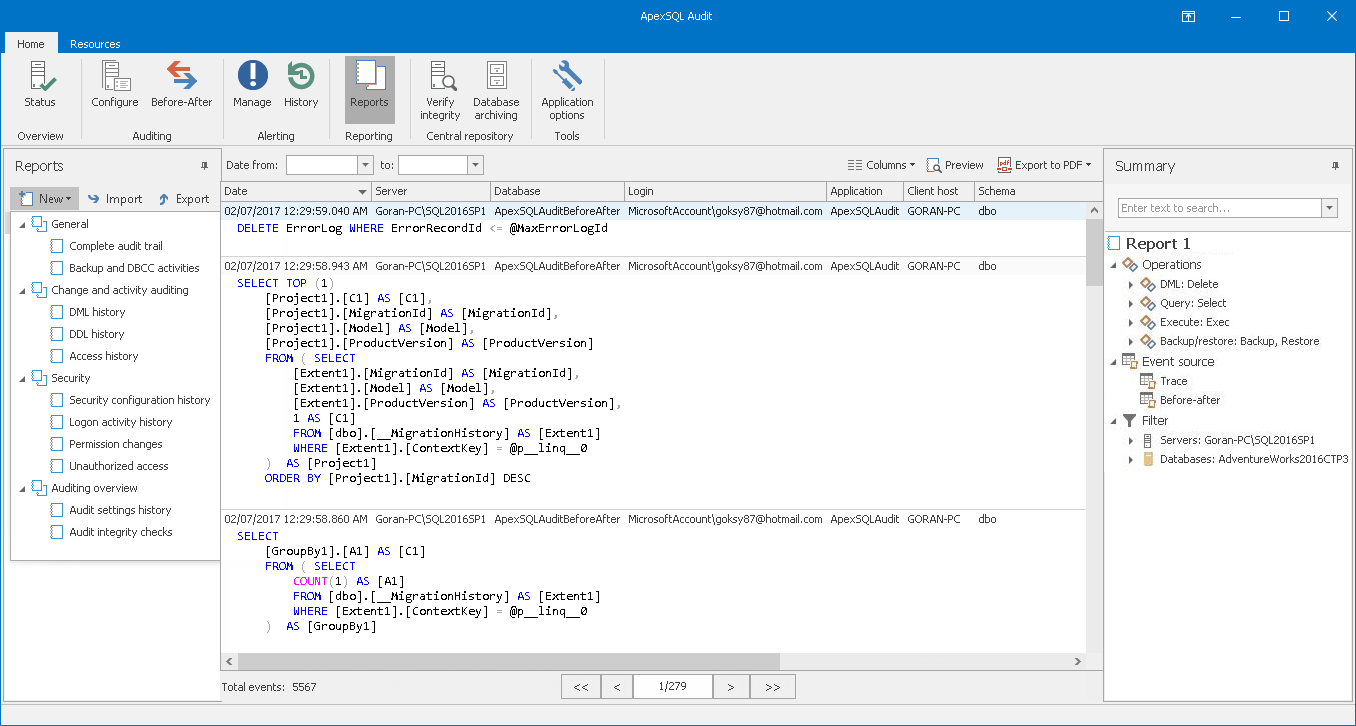 Import/Export alert rules
Another feature intended to ease configuration processes and provide users great agility when configuring alerts is new import/export feature which allows users to utilize existing alert rules and append them to other, or apply them to different SQL Server instances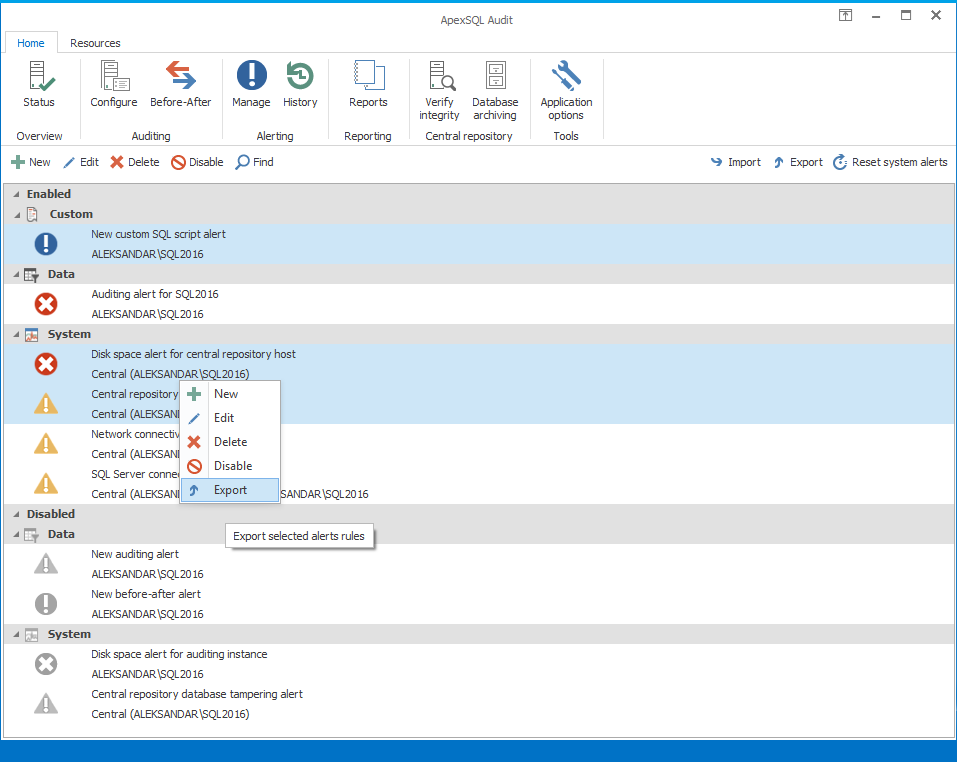 February 9, 2017