We are excited to announce the upcoming release of new monitoring tool, ApexSQL VM Monitor, which is scheduled for December 2017. ApexSQL VM Monitor will be a web application for comprehensive monitoring and troubleshooting of virtual environments.
ApexSQL VM Monitor will come with support for monitoring Hyper-V and VMware hypervisor performance along with the performance of virtual machines hosted on those hypervisors. Additionally, ApexSQL VM Monitor will provide features for troubleshooting performance of virtual environment, such as reviewing historical performance data, alerting and reporting.
The ApexSQL VM Monitor unified dashboard will help with quickly identifying hosts with performance issues.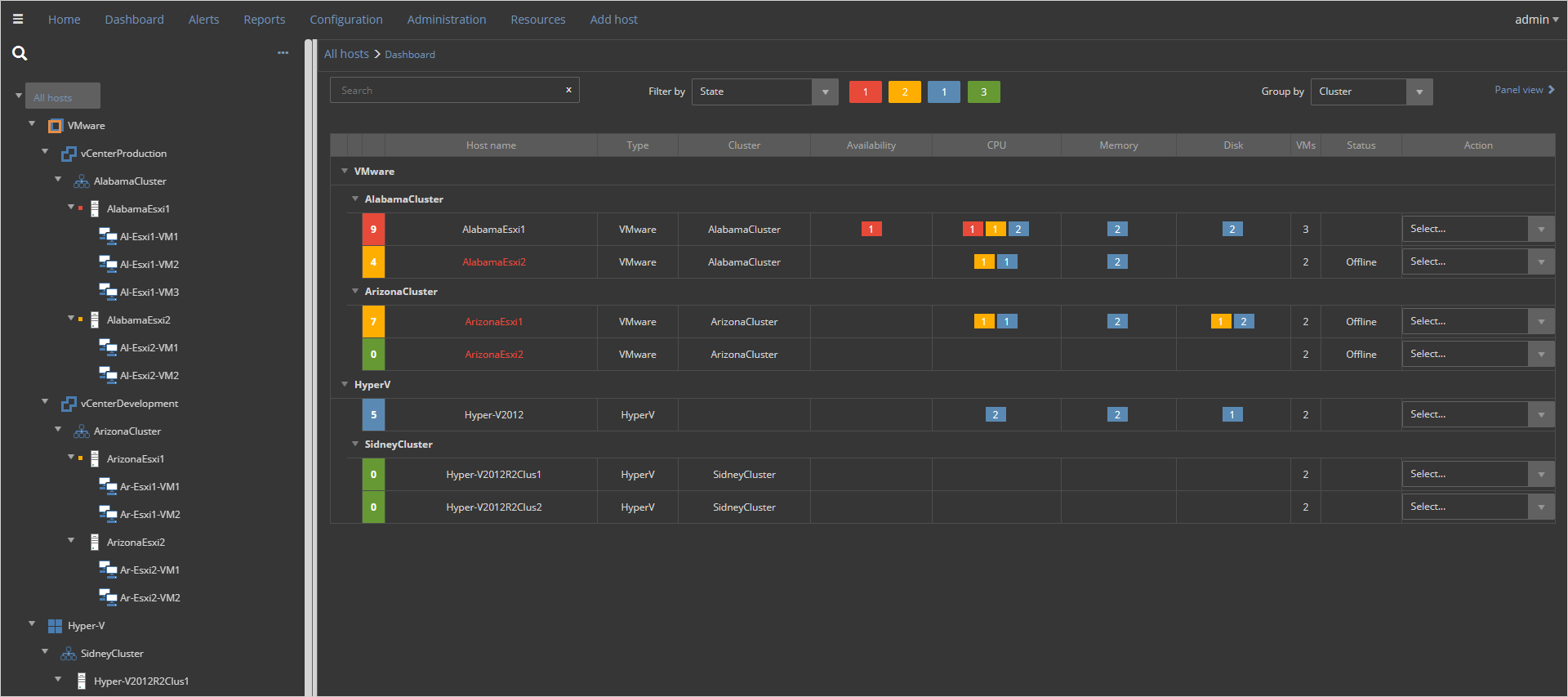 Beside regular table view, a unified dashboard will also have panel view to easily find most problematic hosts and to quickly check the state of monitored hosts.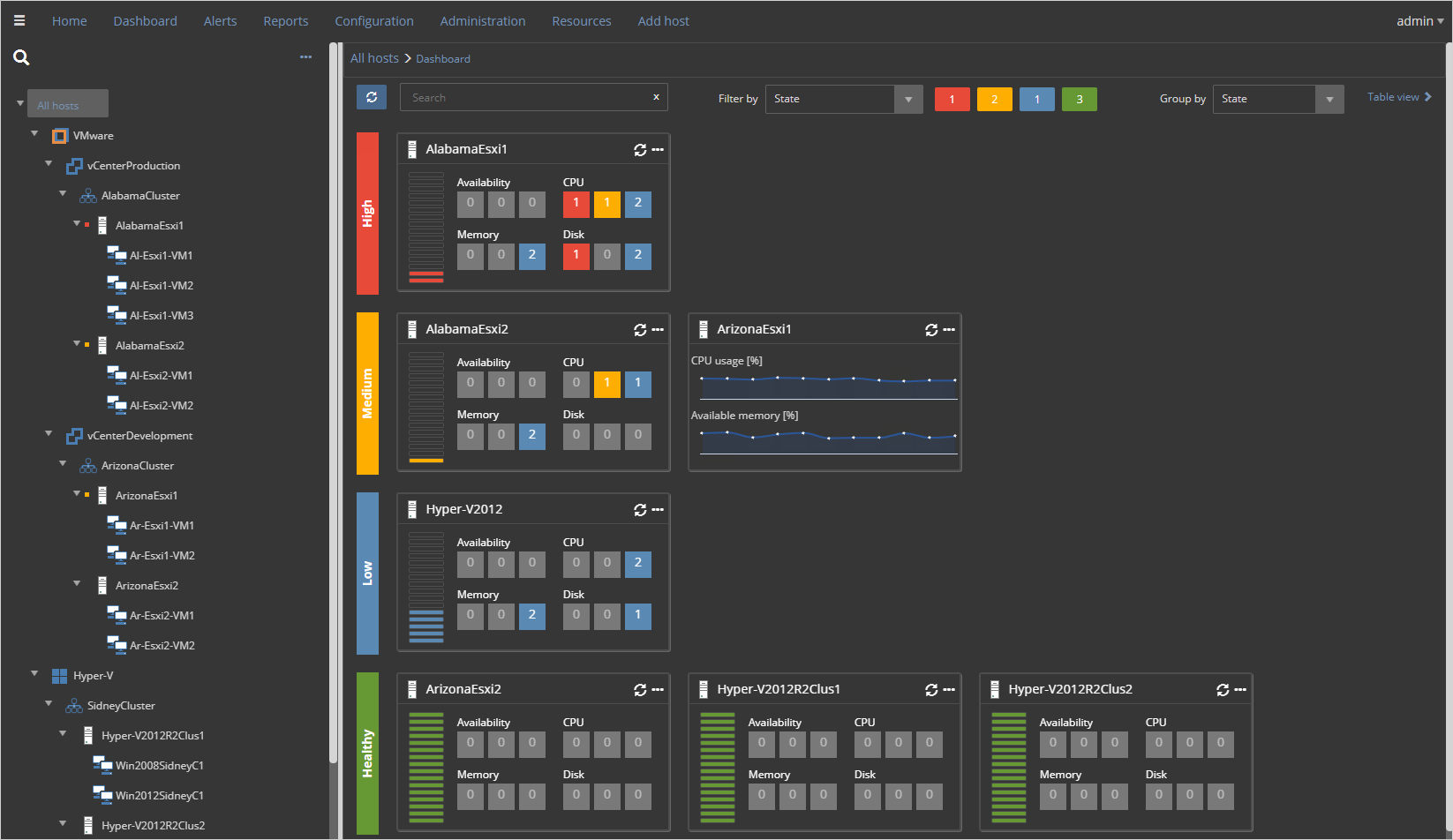 ApexSQL VM Monitor will have themed interface with two color schemes – Light and Dark.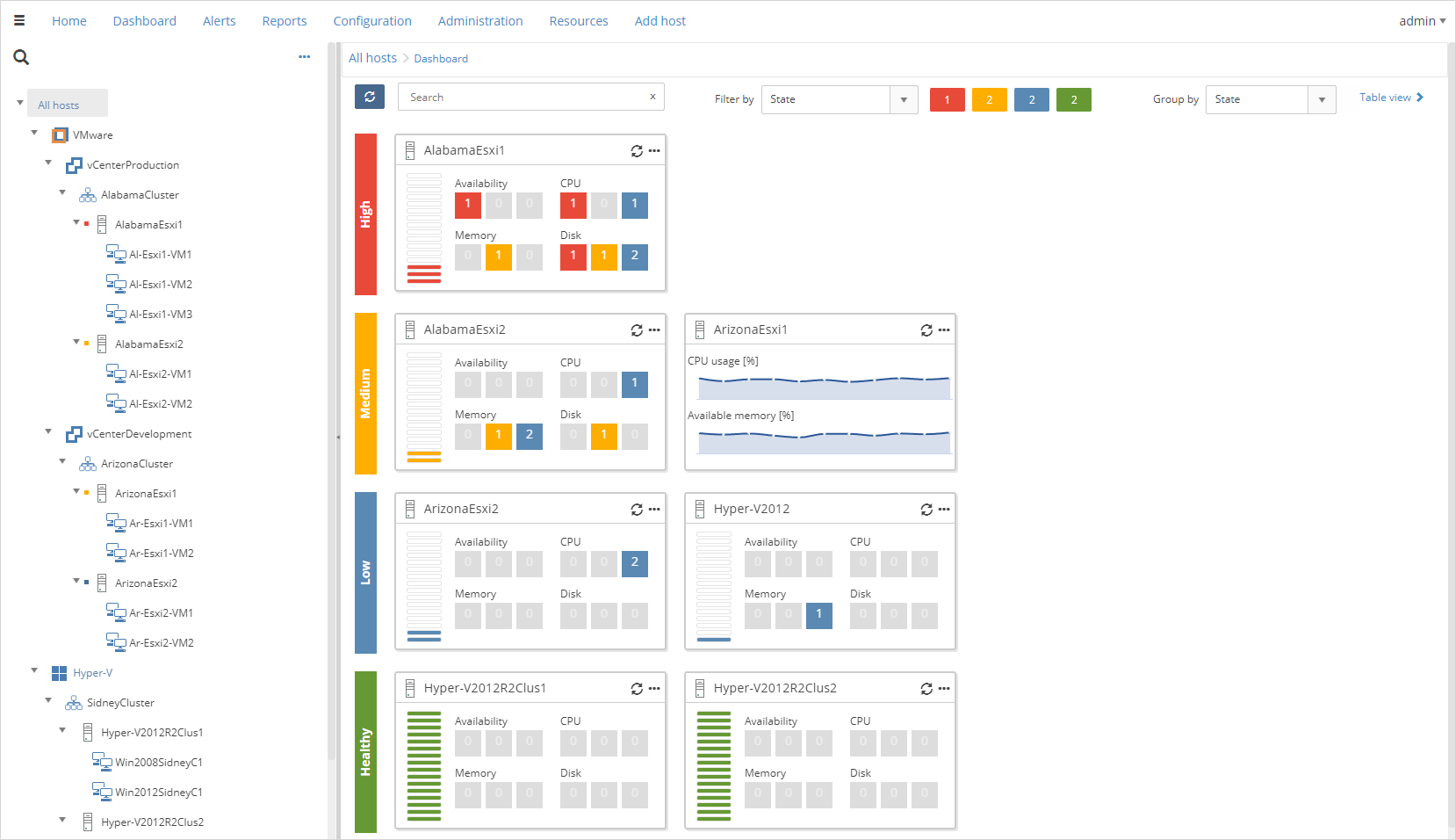 ApexSQL VM Monitor will have dashboards for both supported hypervisors – Hyper-V and VMware. Hypervisor dashboards, besides state and alerts info, will provide information about top 5 slowest hosts by different performance metrics like CPU usage, Available memory, Network utilization and Disk free space.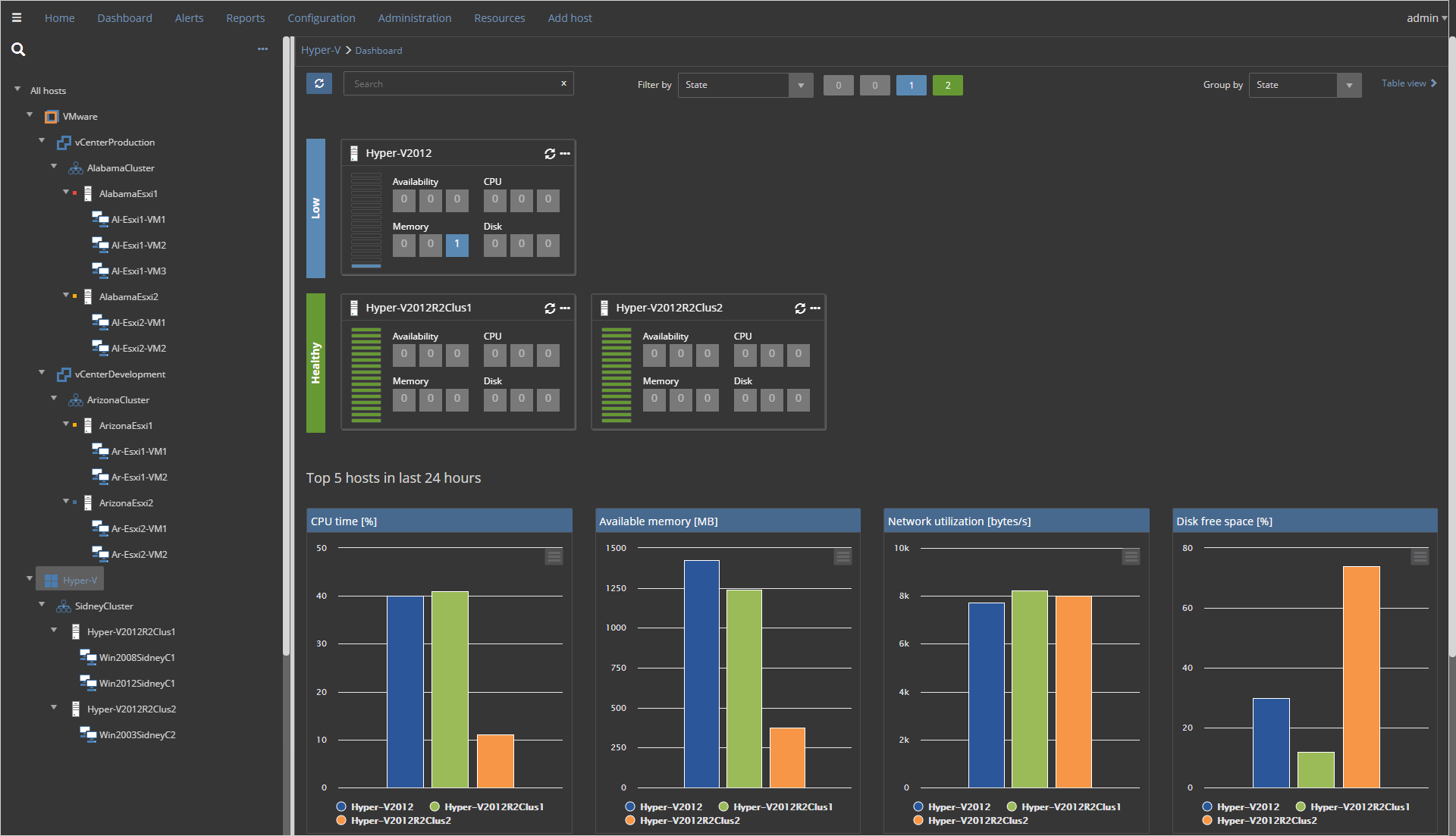 The host dashboard will show specific details for selected host machines. Besides information about alerts and hardware for selected host machine, information about hosted virtual machines will be provided with most important performance details and alert states.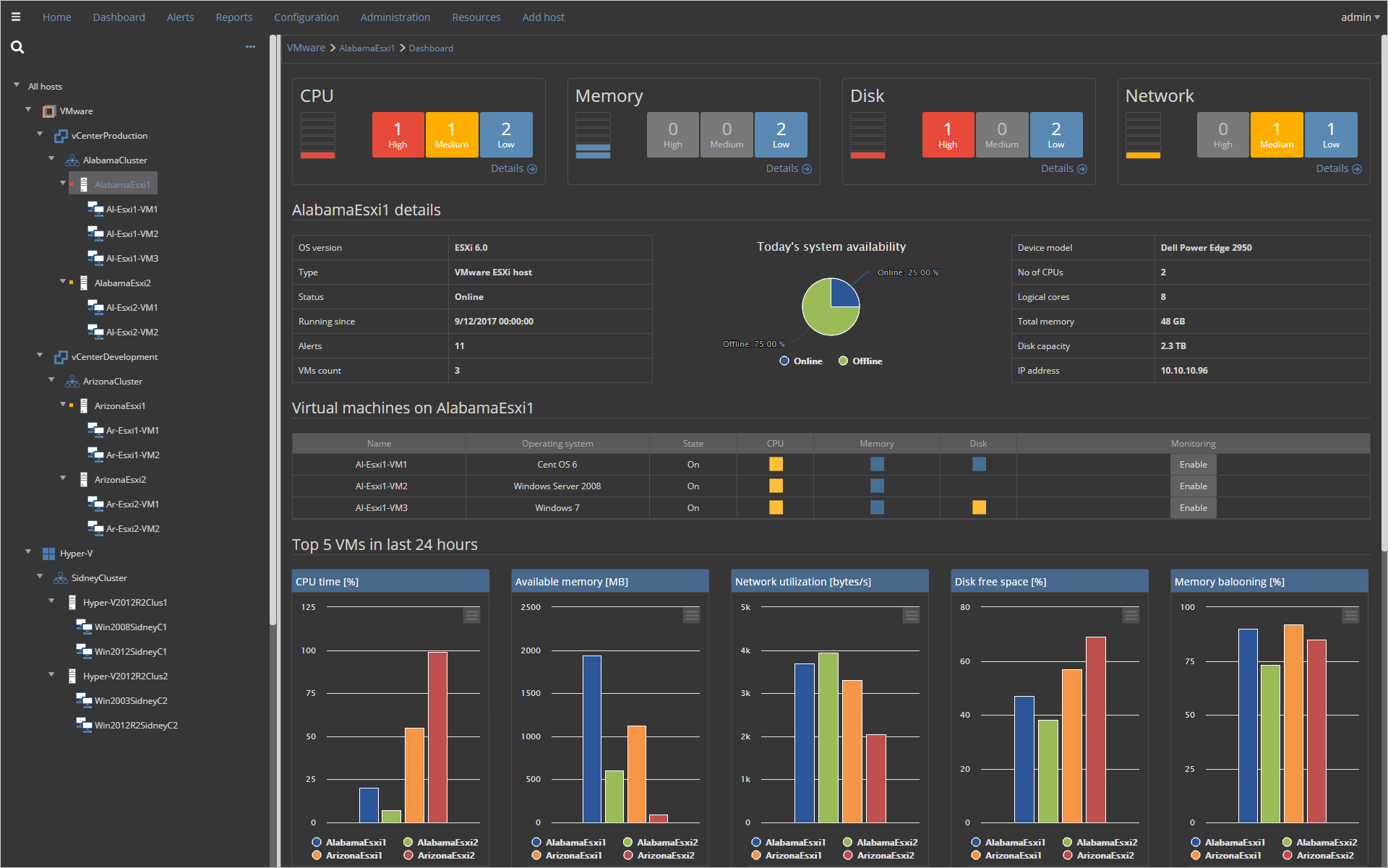 Performance charts will provide the historical view of the collected data for a large number of performance counters. Each hardware category will have its own view for performance charts with additional hardware details for selected category – CPU, Memory, Disk or Network.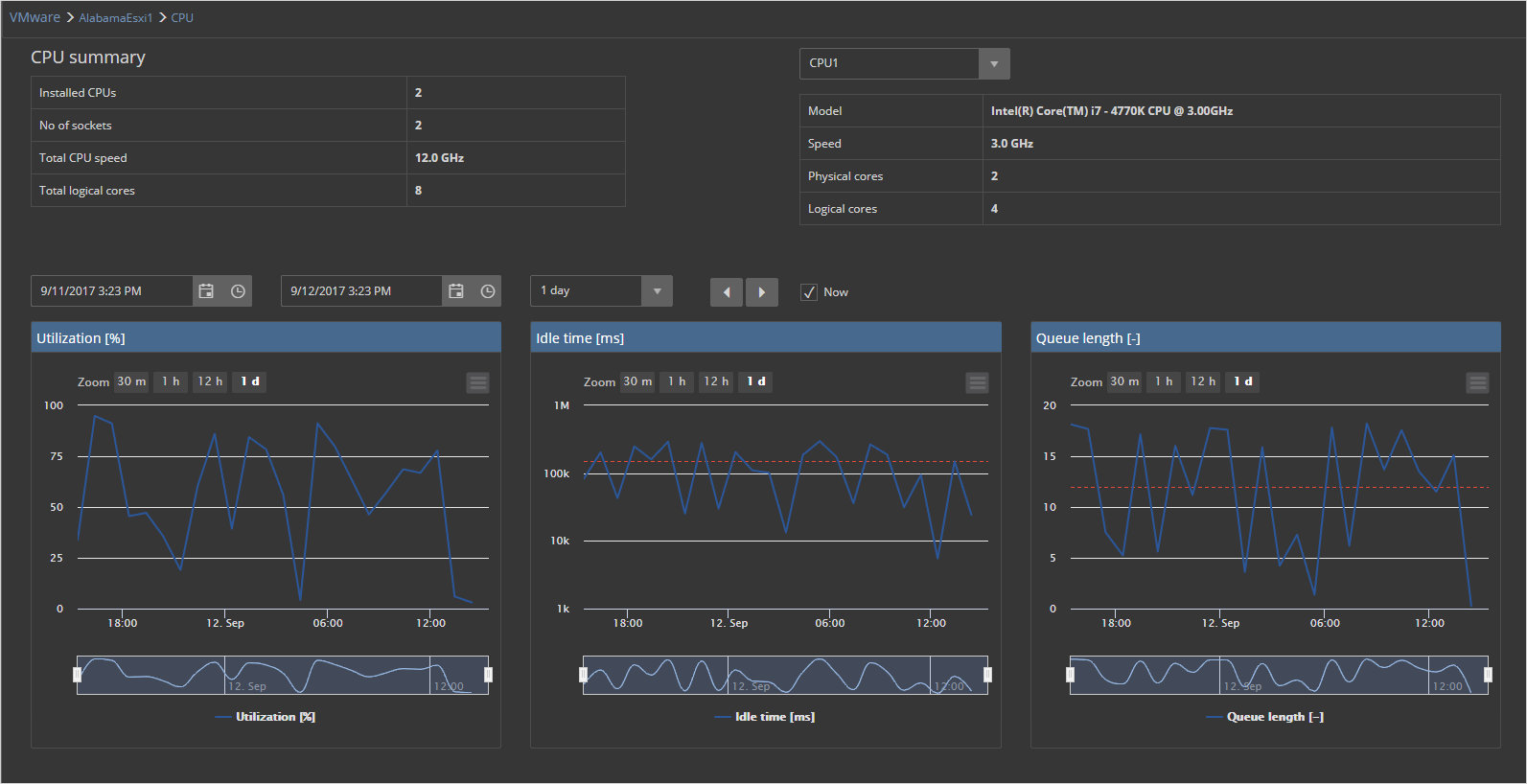 Memory performance page will show additional details about memory amount and average usage.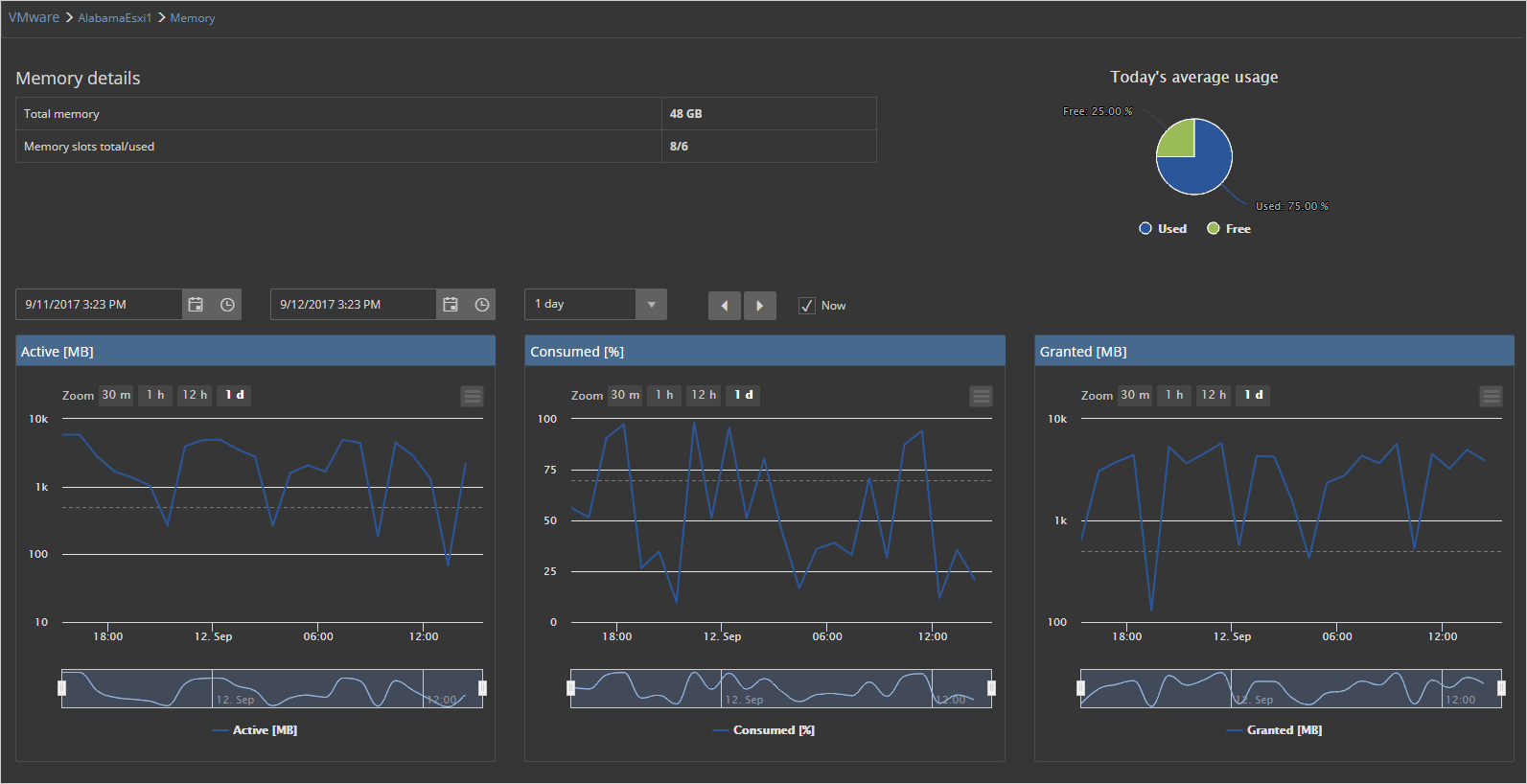 Disk performance page will contain details about different disks/data stores along with performance charts for corresponding data store or disk.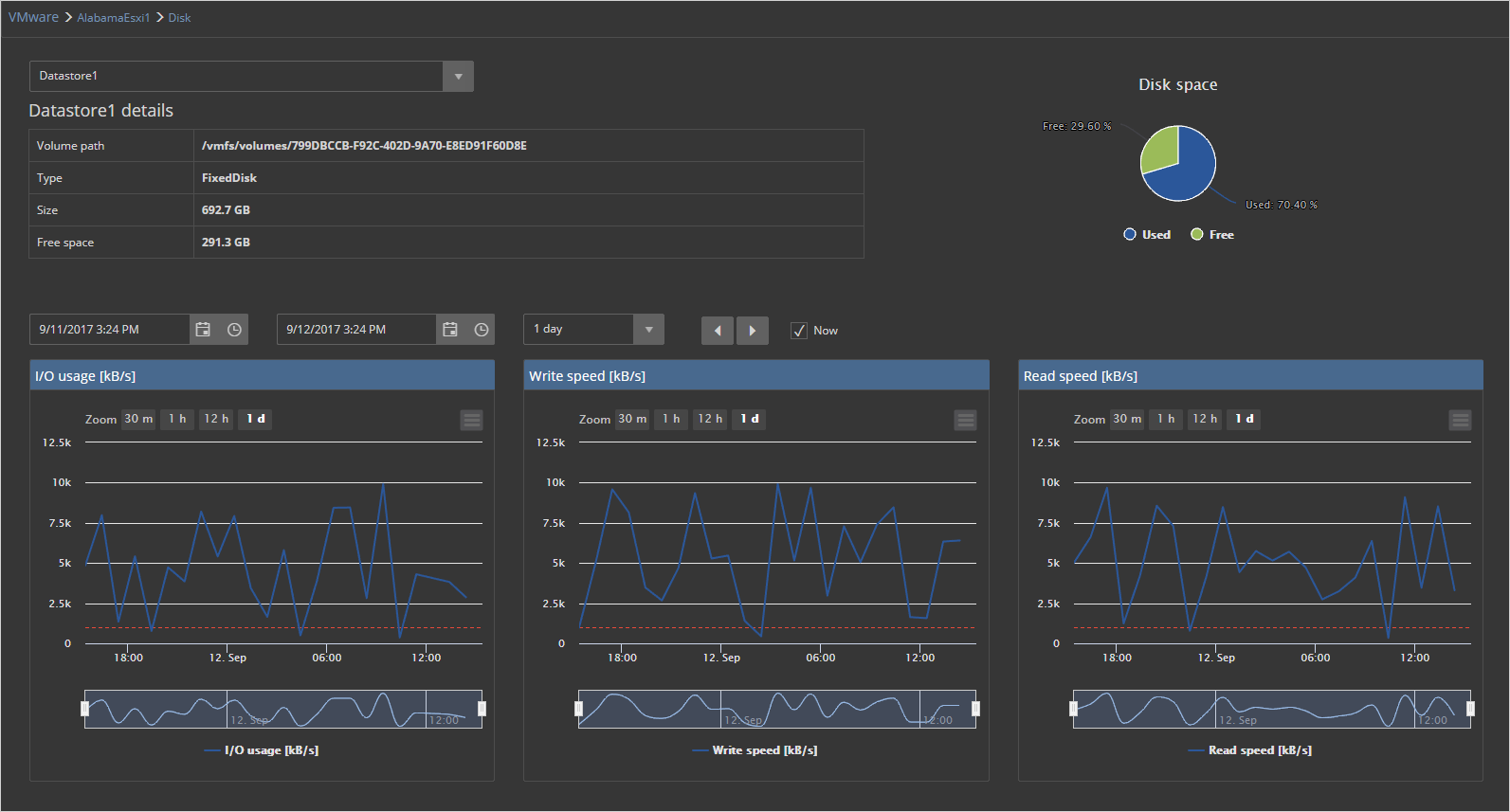 Network performance page will show details for individual network cards along with performance charts for selected network card.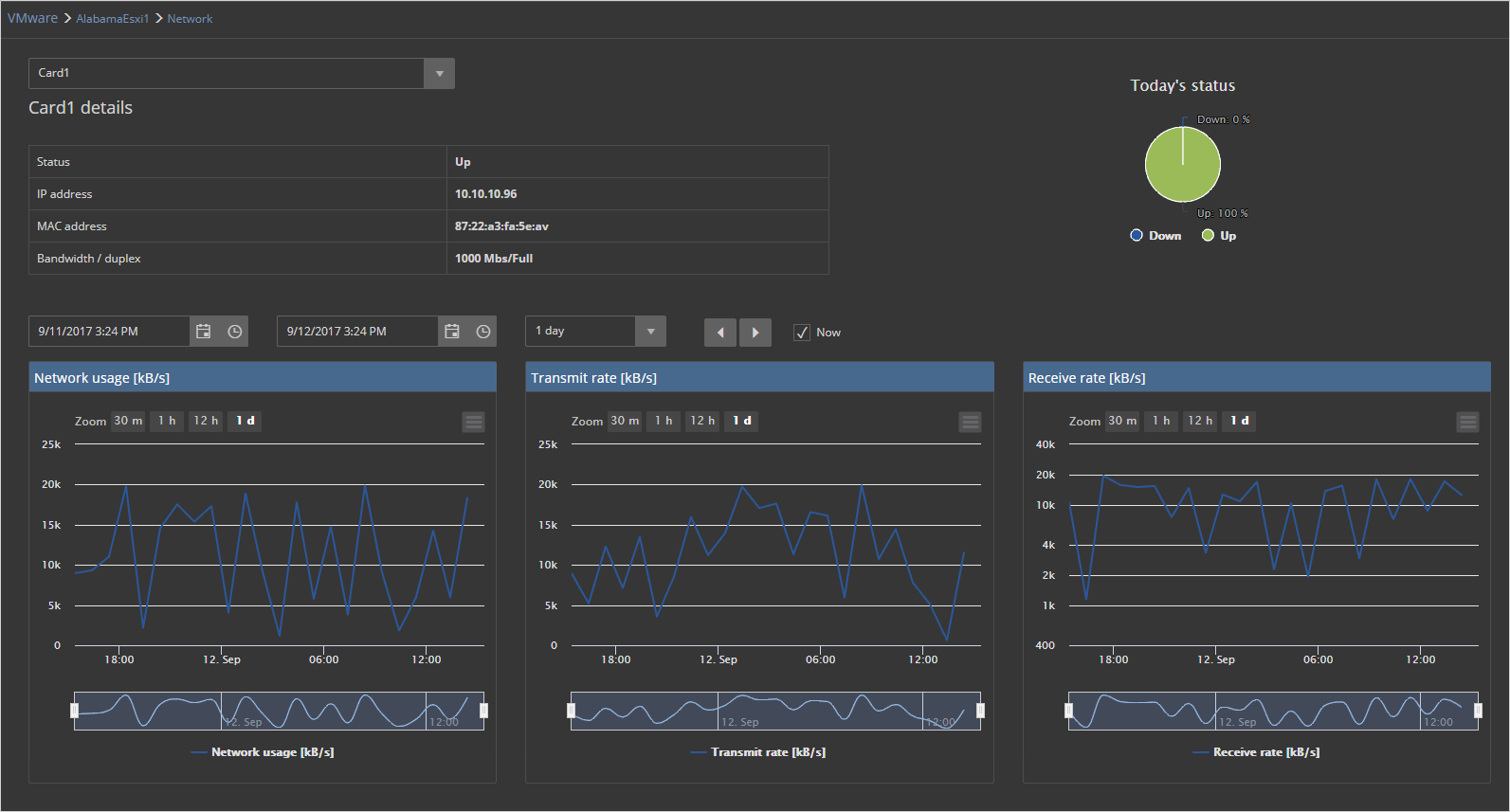 The Virtual machine dashboard will have additional charts that can give a quick insight into the performance of the selected virtual machine for most important performance metrics.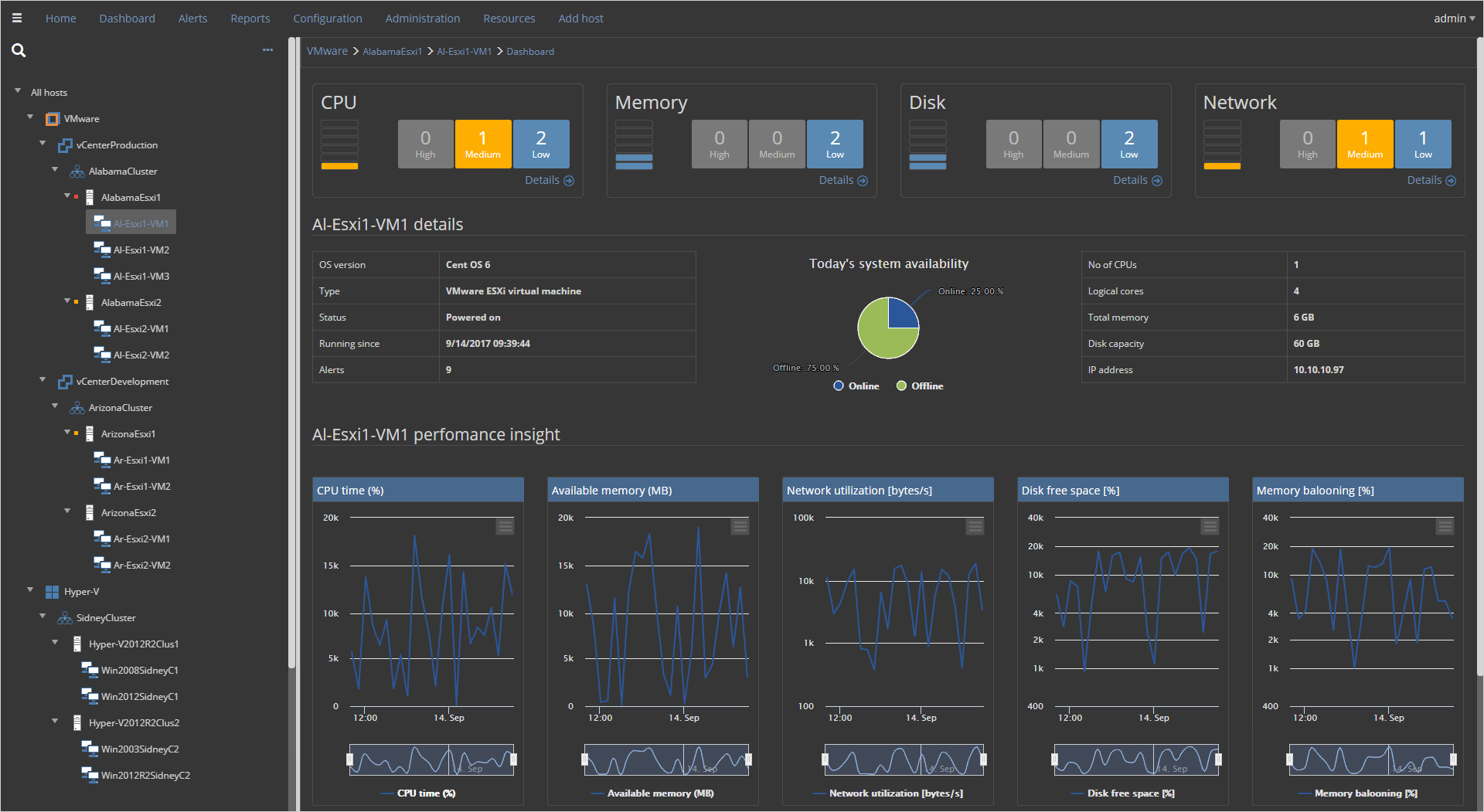 October 6, 2017