ApexSQL Doc 2008 is COMING SOON.
The new ApexSQL Doc 2008 adds support for Microsoft SQL Server 2005 Integration Services–so not only will it deliver automated documentation for your databases, it will also deliver the same for your SSIS Packages. ApexSQL Doc 2008 can document multiple databases and SSIS packages at the same time. It will also use a new technology that ensures faster and better documentation performance. Recent tests have shown up to 5x performance increase for larger databases.
It will come with its own extended properties editor that will make it easier to add descriptions to your database objects resulting to more comprehensive documentations.
Click here to see a video of What's New in Doc 2008.
Below are some screenshots of the new features:
Document multiple servers, databases, and SSIS packages all at once
Comprehensive documentation for your SSIS Packages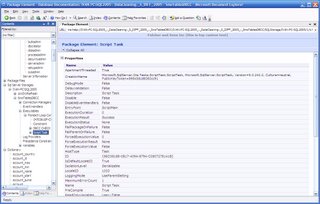 Easily add custom descriptions with a built-in Extended Props editor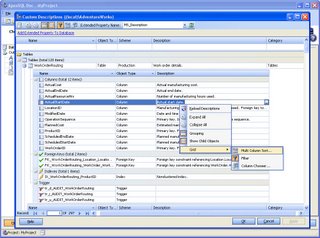 Get your developers the tools they need to do the job fast and right – ApexSQL Developer Studio is the ultimate combat multiplier for SQL Developers. 7 Best of Class tools – one download, install and discounted price. Click Here for more info.
About ApexSQL Doc
ApexSQL Doc documents SQL Servers, databases, objects, and SSIS packages in a single document. Create database documentation in a variety of formats including compiled help (.CHM), HTML and MS Word. Schedule your documentation process unattended with the help of the CLI.
March 12, 2008