The Dependency viewer is a feature that allows you to visualize all SQL objects' dependencies, including relationships affecting encrypted objects, system objects, SQL 2014 objects or objects stored in databases encrypted with Transparent Data Encryption (TDE).
Unfortunately, this feature has been discontinued in ApexSQL Search along with the new 2018 release. We apologize for any inconvenience this may cause to existing users. The good news is that the newer feature is faster, more robust, offers more features as well as a modern UI, 4K/high resolution support etc
The feature is still available in ApexSQL Analyze
For those who still need this feature, you can use it together with ApexSQL Analyze. ApexSQL Analyze analyzes graphical SQL Server database object dependencies and the impact of potential deletions on your SQL database. Also, it determines the relationships within the database and offers extensive dependency diagram customization.
For a brief look of ApexSQL Analyze and its features, see the following articles: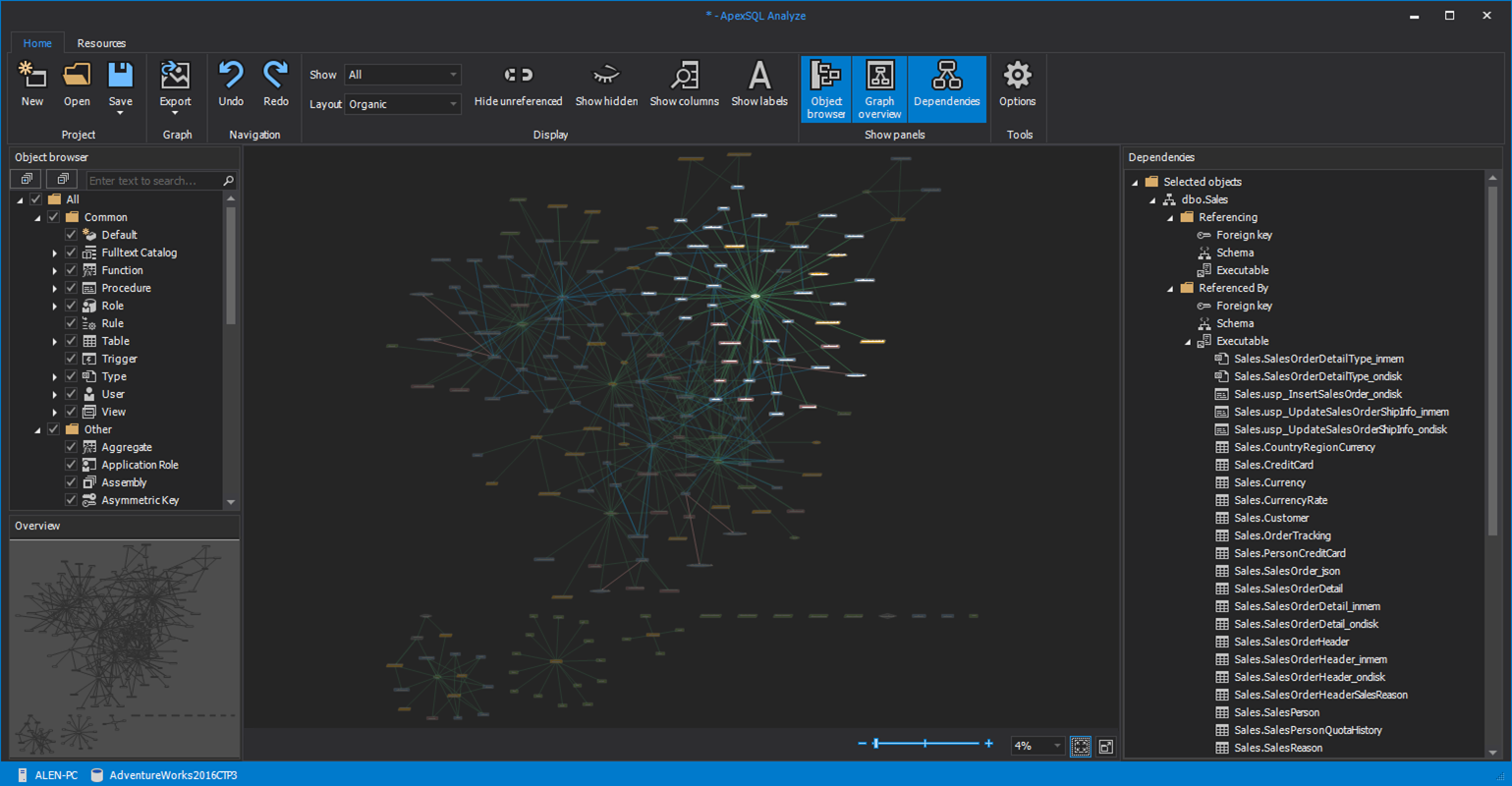 Get 50% discount on ApexSQL Analyze
For all ApexSQL Search users who still need the Dependency viewer feature, we are offering 50% discount on ApexSQL Analyze.
This means you can purchase the tool for only $200, $240 or $270 with 1, 2 or 3 years support and upgrades. With this purchase, you'll be entitled to product support and all latest updates as long as the tool is under active subscription.
This offer is valid until June 30th, 2019.
Here is how you can claim your discount
If you're interested, please contact sales@apexsql.com to claim your 50% discount or use ANALYZE50 promo code for online purchases.
For any questions, please feel free to contact us directly.
July 19, 2018