In the new version of ApexSQL Doc 2017, new enhancements have been added.
New GUI themes
In this release, ApexSQL Doc comes with new graphical interface themes. From which the White theme is set by default but it can be changed to Colorful or Dark theme to give it a smooth new look and make it more appealing.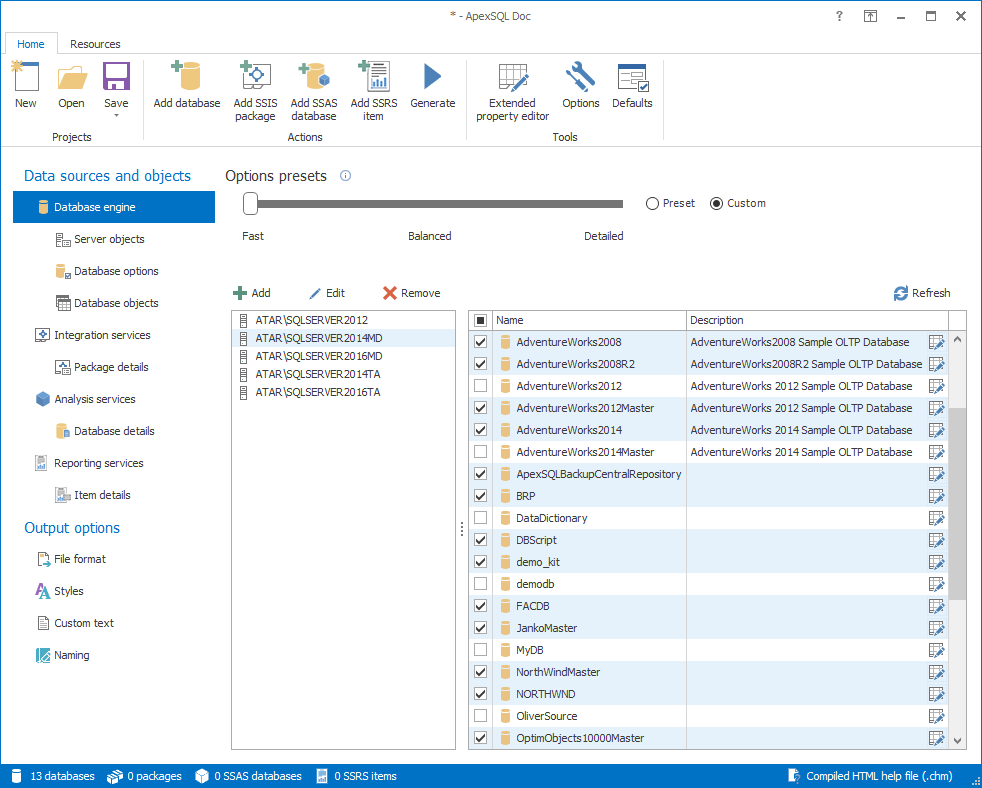 (White theme look)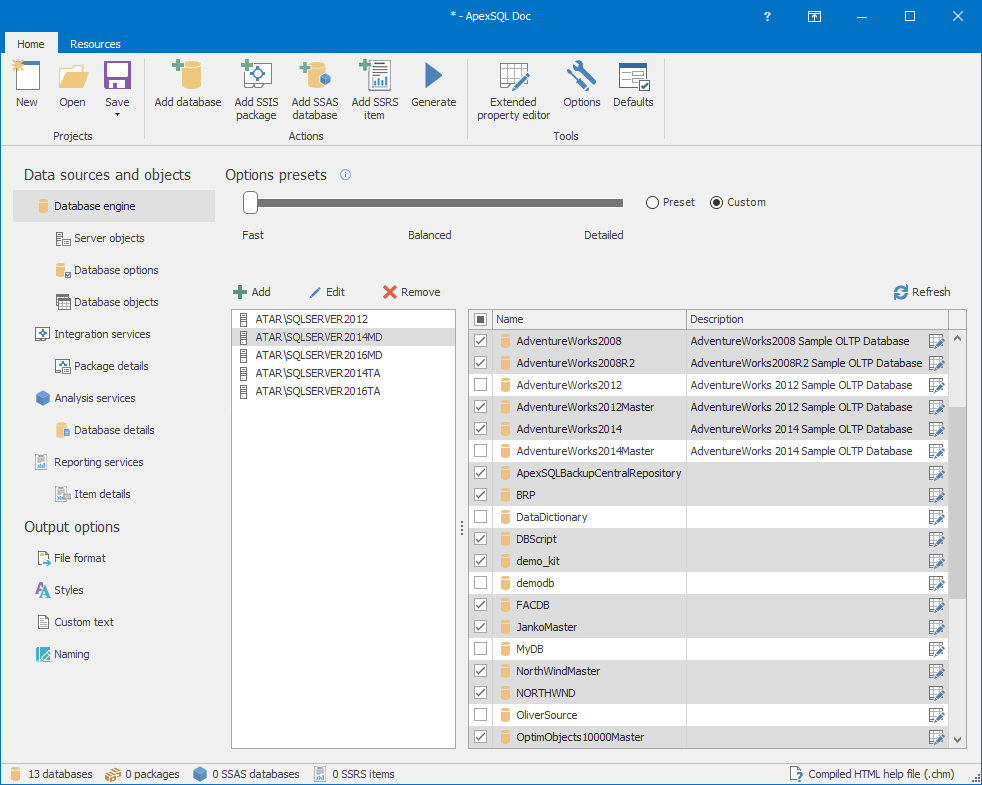 (Colorful theme look)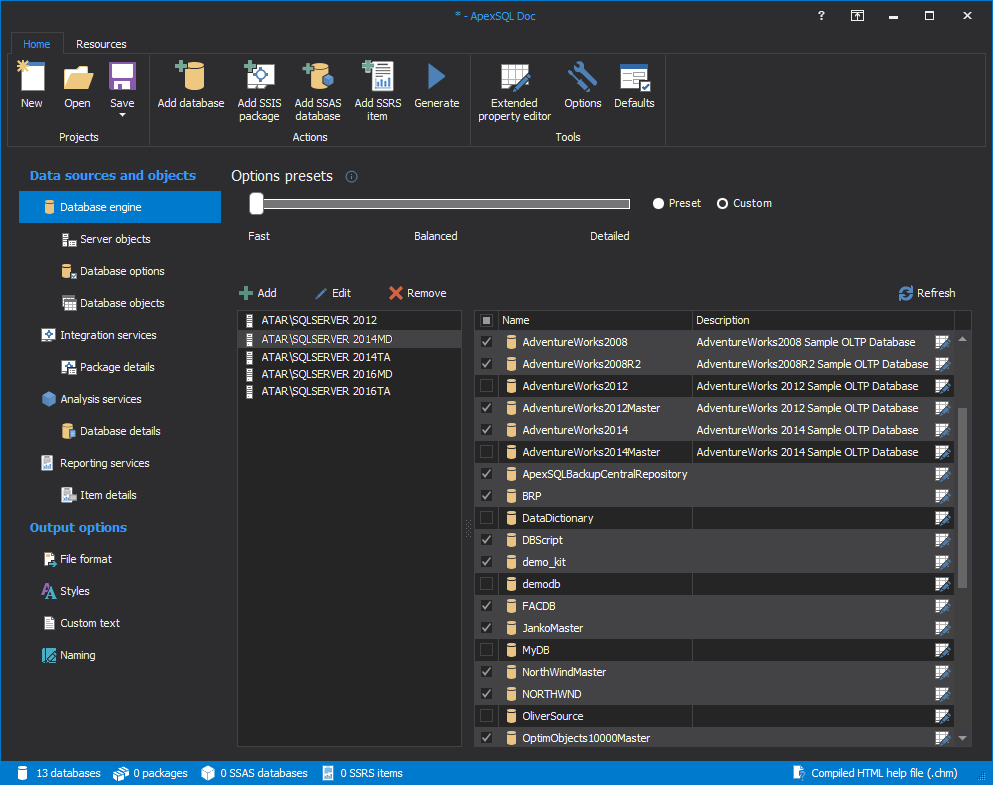 (Dark theme look)
Theme related settings can be changed in the Options window by selecting the desired theme and clicking OK.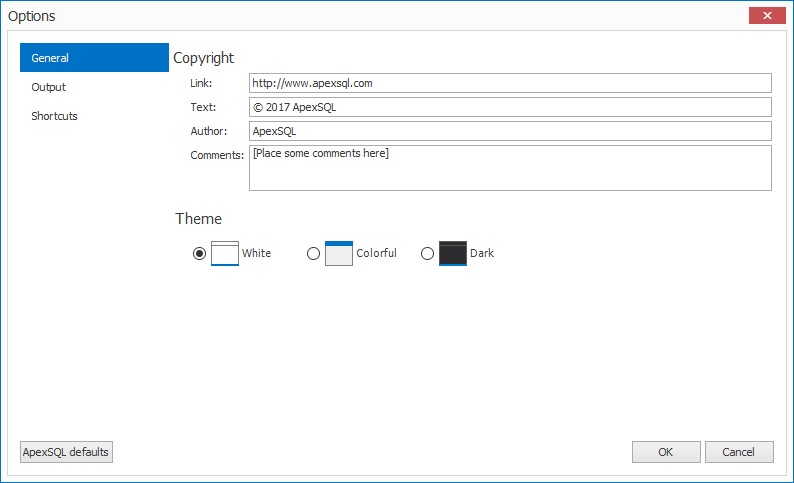 Enhanced progress bars
Another addition to ApexSQL Doc are the enhanced progress bars. The documentation generation progress bar has been redesigned to show the exact percentage of the ongoing documentation process.

The new progress bars have been also added in the Server objects and Database objects tab. Progress bars can be useful when objects from various selected servers and databases need to be loaded.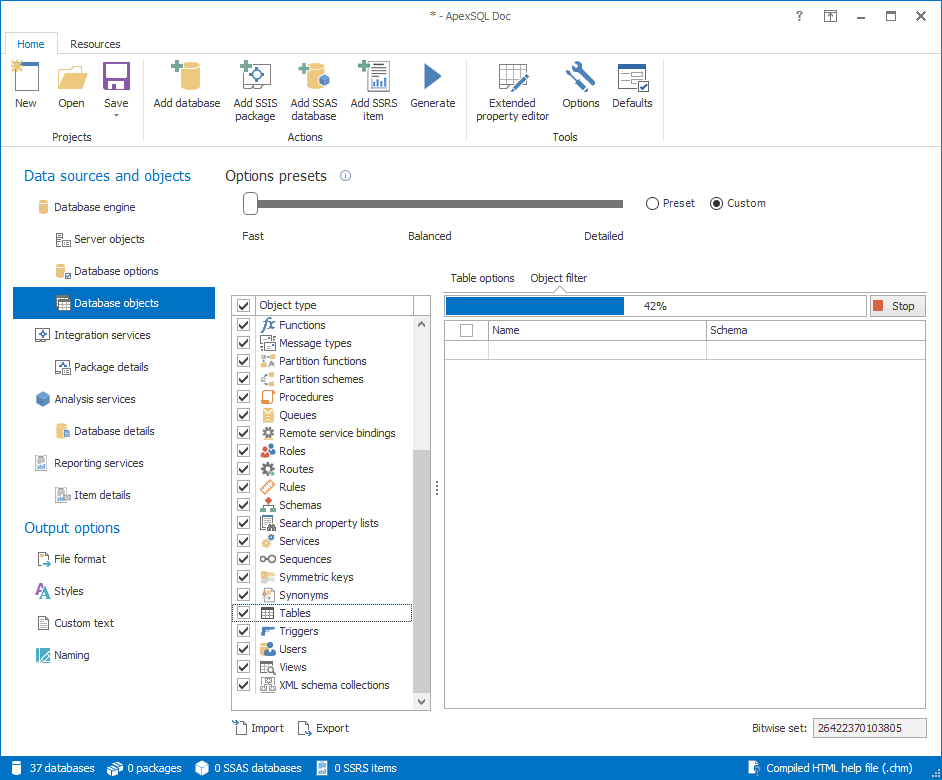 Coming soon in ApexSQL Doc 2017 R2 and R3: Tableau, SharePoint and improved SQL Server level object documentation. See What's next for more information
March 9, 2017